How Auctions Work
Auctions happen in four steps:
We announce the auction
Each announcement includes this information:
What security we are auctioning
The amount we are offering
Auction date
Issue date
Maturity date
Terms and conditions of the offering
Closing times for non-competitive and competitive bidding
Other relevant information
To know when an auction will take place, you can:
Four times a year, the Department of the Treasury holds a press conference to discusses Treasury marketable security auctions. This usually happens on the first Wednesday in February, May, August, and November. At each of these press conferences, Treasury usually gives the tentative auction schedule for the next six months.
See the current tentative six-month auction schedule (PDF).
During a press conference, Treasury may also announce other decisions relating to the auction schedule or Treasury marketable securities in general. The Treasury Department's website has information on the quarterly press conferences.
Financial Institutions:
Participate in Auctions with TAAPS
TAAPS is an application for the exclusive use of institutions that provides direct access to U.S. Treasury auctions.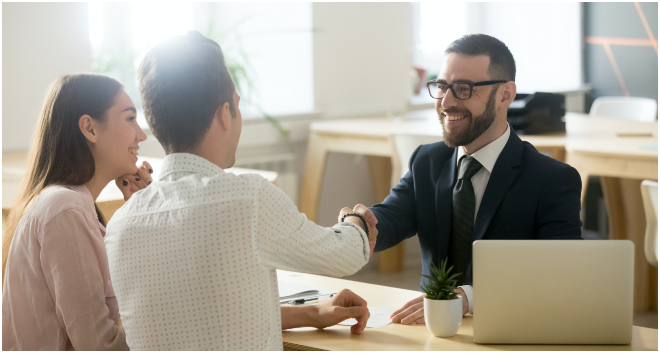 We hold the auction
At the auction, Treasury first accepts all the non-competitive bids that comply with the auction rules.
Then, we accept competitive bids based on their rate, yield, or discount margin (from lowest to highest) until the entire amount of the offering has been awarded.
All successful bidders get the same rate, yield, or discount margin as the highest accepted bid.
If you bid through your TreasuryDirect account, you can see the results of your bid after 5 PM Eastern time on auction day. In your TreasuryDirect account, select Current Holdings, Pending Purchases and Reinvestments, select the pending security you wish to view, and then Submit. The price you see is for each $100 of your bid.
For a more general view of the auction results, you can:
See the auction results on this website
Look in newspapers that include our auction results
Check to see if your new securities will accrue interest before we issue them. That may affect how much money you must have in your account before the issue date.
You bid for the amount you want
Who may bid?
All auctions are open to the public.
Institutional investors may have a TAAPS account that lets them bid directly, saving the cost and effort of an intermediary. Learn more about TAAPS.
Other investors may bid either through a TreasuryDirect account or through a bank, broker, or dealer. (Exception: Bids for Cash Management Bills must be through a bank, broker, or dealer.)
Individuals as well as several types of entities (such as corporations, estates, partnerships, and trusts) may have a TreasuryDirect account.
Log in to your TreasuryDirect account
Banks, brokers, and dealers work through the Commercial Book-Entry System.
See more about TreasuryDirect and the commercial book-entry system
For more details about who may bid, check our Who may bid? Questions and Answers.
How do I bid?
Bids can be non-competitive or competitive.
Non-competitive Bidding
Maximum: $10 million per auction. You agree to accept the rate, yield, or discount margin determined at the auction. If you are using your TreasuryDirect account, you must bid non-competitively.
Competitive Bidding
Maximum: 35% of the offering amount. You specify the rate, yield, or discount margin that you will accept. To bid competitively, you must use a bank, broker, or dealer — or your TAAPS account.
For more on how to bid, see Buying a Treasury marketable security
Also see Understanding pricing and interest rates
Always pay attention to the closing times for bids.
We issue the securities
The auction date and the issue date are often a few days or even a few weeks apart.
On the issue date that was in the auction announcement, you get your awarded securities this way:
| If you bid through | This is what happens with your new securities |
| --- | --- |
| your TreasuryDirect account | the securities go into your account |
| a bank, broker, or dealer | the bank, broker, or dealer gets the securities for you |
| your TAAPS account | you get the securities directly |
When we issue the securities, we take the money to pay for them from the account you have designated for this purpose.
You then own the securities. You may keep them until they reach the end of their term (mature), or you may sell or transfer them before that time.
For more about each type of security, including when it matures, how it earns interest, and more, see the page about that type of security: Bills, Notes, Bonds, TIPS, and FRNs.